Yekolay.com
An appetizing case study
Yekolay.com is a location-based online food ordering service, with an emphasis on providing the best possible solutions for both the consumer and the restaurant.
I was hired for a redesign project, aiming to improve the marketing capabilities of the current website, such as informing users about new deals and campaigns, as well as improving the overall system usability. 
Re-designed Yekolay.com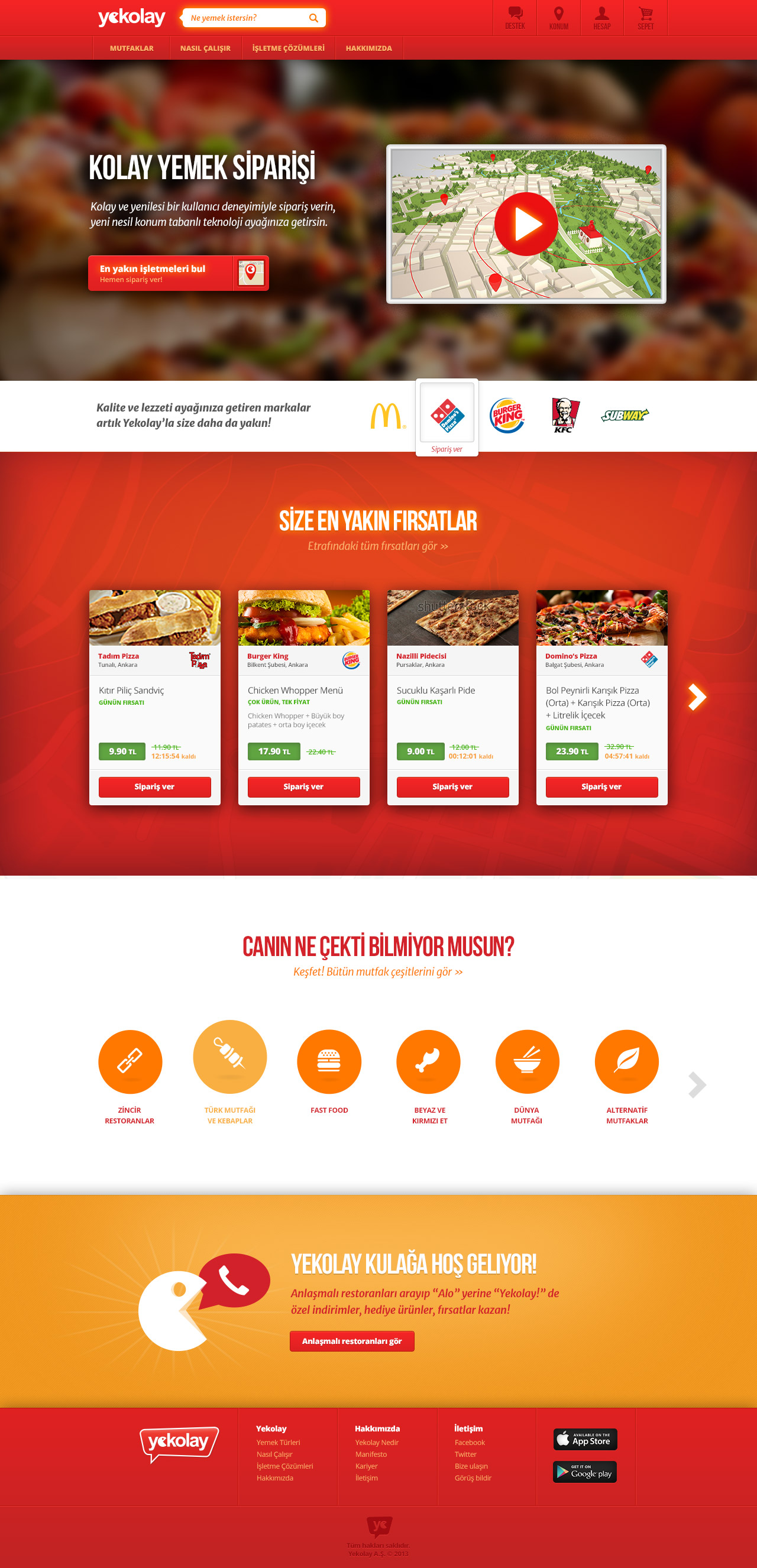 Wireframes
We kicked off the project by doing a heuristics analysis on the home page, identifying weak spots and areas with room for improvement.
A couple of discussions and brainstorming sessions later, we were ready to begin sketching out solutions about what would work best and moved on from there.
The Design & Results
The old design heavily promoted the search feature and our main hypothesis was to provide a clear call-to-action button right away and see if engagement increases across the board.
We were also able to vastly improve the search navigation by implementing a recommendation dropdown, immediately making every single page much more functional than before.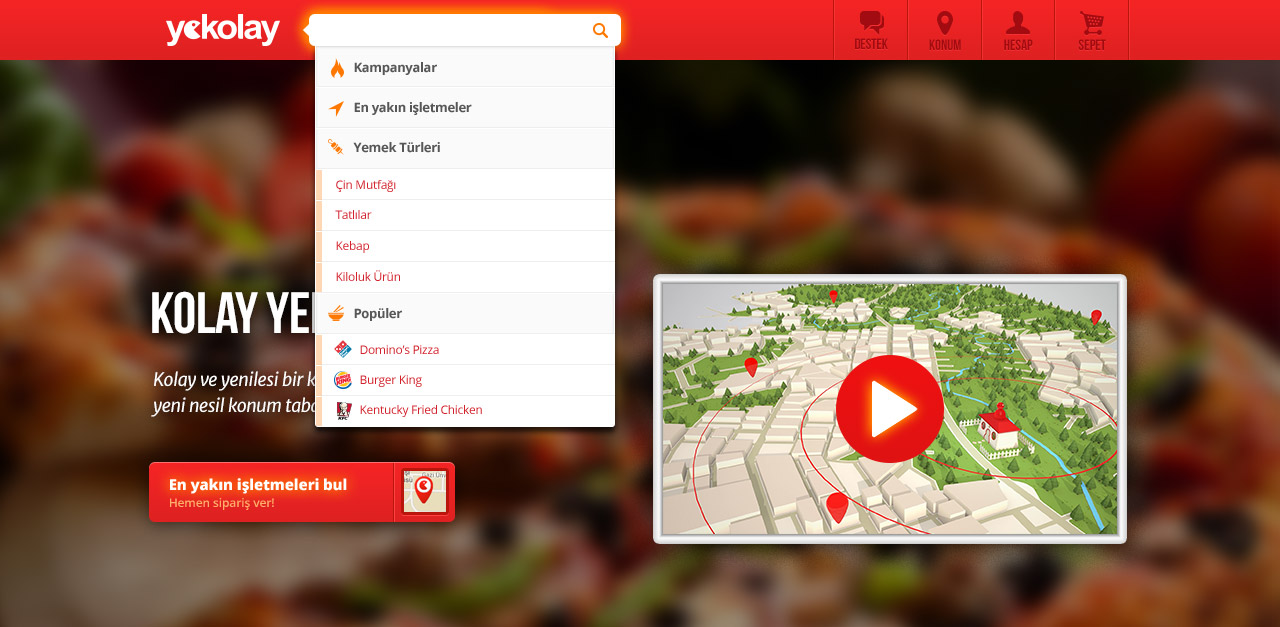 Our initial usability tests hinted at the validity of our hypothesis and tracking engagement metrics confirmed the success of these changes. Our bounce rate decreased by 5%, and traffic to our new search results page almost doubled.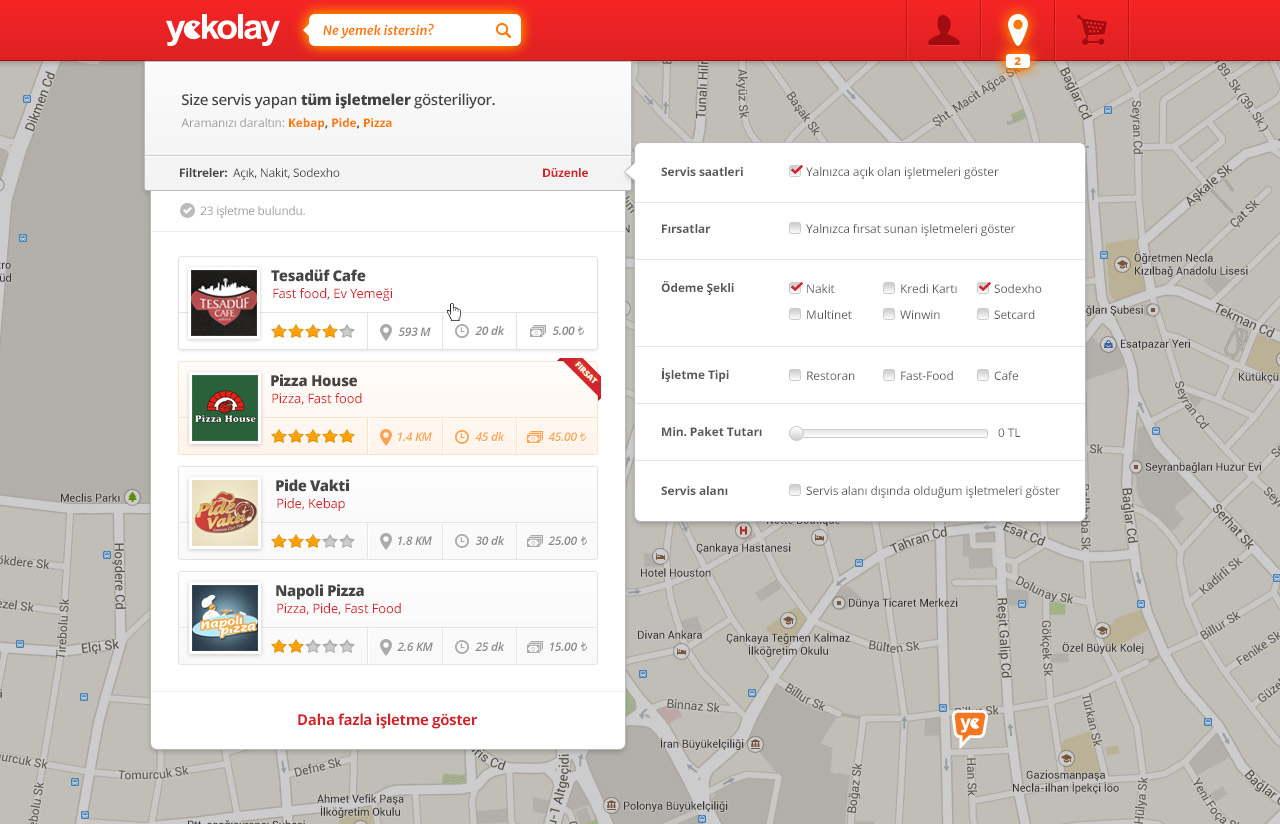 Restaurant profile page was also re-designed, including an advanced rich-menu selector, based on user research data and feature requests of both of our user archetypes.